Cadeau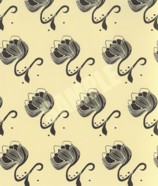 colorway - Gabby
Cadeau, French for "gift" featuring lotus flowers, is designed to partner with it's coordinating frieze. see more colors

Clevette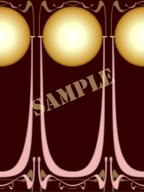 colorway - Cocoa
Clevette was designed to be applied to the wall horizontally as a dado or frieze. see more colors

Need an historic wallpaper reproduced? We can scan scraps of your old paper or fabric, color-match, or change the color if you prefer, and print custom paper for your entire room. Perhaps you have your own design you would like printed. Let us know!

Borders
5 1/4" x10' roll ...$36 US
5 1/4" x 15' roll ...$54 US
8" x10' roll ...$54 US
8" x 15' roll ...$80 US

Friezes and Wainscotings are sold by the linear yard.
18" frieze ...$39/lin yd US
22" frieze ...$47.00/lin yd US
27" dado ...$55/lin yd US
32" dado ...$65/lin yd US
Fill paper (full wall coverings) ... based on 20 1/2" wide papers,
$110 for an 8' roll, $140 for a 10' rolls - other lengths available upon request.