Leon

Palms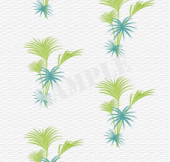 Borders are sold by the roll in 10' and 15' lengths. Borders, friezes and wainscotings can also be printed on a variety of fabrics so you can incorporate these designs into your window treatments and lightweight upholstery needs.

Combine and coordinate borders with fills to create your own frieze or dado creation. Many palettes available to suit your needs.
Lazy Daizy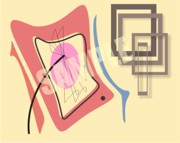 Kool Kitty

Borders
5 1/4" x10' roll ...$36 US
5 1/4" x 15' roll ...$54 US
8" x10' roll ...$54 US
8" x 15' roll ...$80 US

Friezes and Wainscotings are sold by the linear yard.
18" frieze ...$39/lin yd US
22" frieze ...$47.00/lin yd US
27" wainscoting ...$55/lin yd US
32" wainscoting ...$65/lin yd US

Fill paper (full wall coverings) ... based on 20 1/2" wide papers, $110 for an 8' roll, $140 for a 10' rolls - other lengths available upon request.